We invite you to see:



Robert G. Egan's
Pearls and Marlowe
Directed by Dana Marley
August 20 through September 26











Pearls and Marlowe, based on Raymond Chandler's stories Goldfish and Red Wind is a theatre noir piece featuring the mean streets, the petty hoods, the tough cookies, and crooked cops of pre-war Los Angeles - and, of course, Phillip Marlowe himself -- written by Robert G. Egan, a director and professor at U.C. Santa Barbara. Directed by Dana Marley, who has directed many of the PSC's most successful productions, including The Beggar's Opera and Our Country's Good.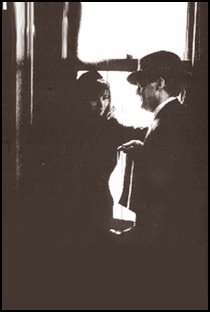 Pearl's and Marlowe
Photo: Jerry Neill