Where we have been...

Mission
The Pasadena Shakespeare Company ("PSC") is an 8-year-old non-profit professional theatre company. Our mission is to produce great theatre, entertain, and educate. We do this by presenting high-quality, accessible productions of the works of Shakespeare and other outstanding playwrights, and by offering periodic lectures, discussions, workshops, and classes.

History
Artistic Director Gillian Bagwell founded the PSC in December 1994 with an invited resident company of actors. Within nine months, the company had produced its first season of three plays, all of which received enthusiastic praise from audiences and critics, presented more than twenty-five free public readings of six Shakespeare plays at Barnes & Noble bookstores throughout the Los Angeles area, and conducted its first creative dramatics classes for children.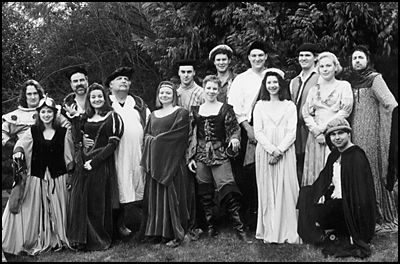 PSC Year 1


Entering its eighth season, the PSC has produced thirty-four shows (including eighteen of the forty plays currently accepted as Shakespeare's) and holds a remarkable record – every single production has received outstanding critical reviews.

The PSC continues to receive extensive and positive media coverage from publications including the L.A. Times, L.A. Weekly, Pasadena Star News, Pasadena Weekly, Backstage West, Sierra Madre Mountain Views, and San Marino Tribune, and has been featured in stories on CNN and in the Wall Street Journal.

The PSC has received many nominations and awards, including many Pick of the Week and Critic's Choice designations, ten Drama-Logue Awards, an L.A. Weekly nomination of The Beggar's Opera as Best Musical of 1998, the L.A. Weekly award for Best Actor to Loren Bass for his portrayal of Iago in Othello, and the New Times and Pasadena Weekly's naming Our Country's Good as one of the Best Productions of 1997.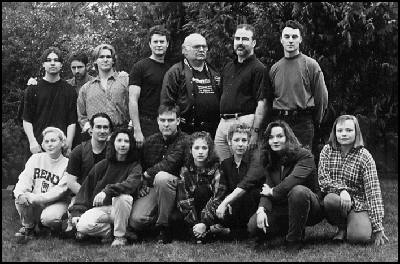 PSC Year 1


With the company's growing reputation for the ambition and excellence of its productions, and the relatively few companies consistently offering high-quality productions of classical plays, the PSC attracts a growing audience from an increasingly wide area of Southern California, with patrons regularly driving from Orange County, San Bernardino County, Ventura County, and even San Diego to attend productions.

The PSC performs under the 99-seat plan of Actor's Equity Association, the union of professional stage actors Performances are held at the 63-seat Fremont Centre Theatre in South Pasadena.

Educational outreach is an important part of the PSC's activities. PSC Director of Education David Paul Needles has developed the PSC's education programs, which include four years of creative dramatics classes offered in association with Kidspace Museum, five years of classes and productions in Pasadena's Assumption, as well as other classes and programs at various Pasadena public and private schools and parks. The PSC recently received a grant from the Wells Fargo Foundation to begin a program at the award-winning Accelerated School in South Central Los Angeles.

The PSC also regularly hosts student groups from all over Southern California, who frequently stay for a post-show discussion with the cast and director.